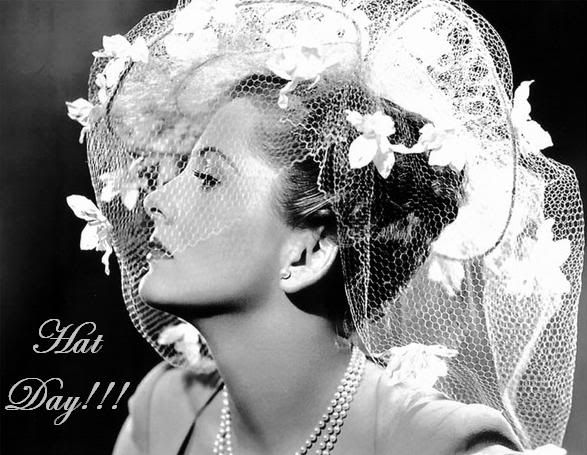 I love this hat!
(Must make this hat...)
Don't know where I would wear this hat.
I'll figure that out later.
After I figure out where I am going to get three strands of pearls for my neck.
I already have the pearl
earrings
.
What I really need is a place to where to wear this hat.
Any suggestions?
Where would you wear this hat?
Happy Hat Day!
In case you are wondering, every day is hat day around here.
(giggle)
You should have known that!