I snitched a Hershey's kiss from the desk of a co-worker this morning, and found myself filling her in about my millinery instructor Kate's Hershey Kiss inspired cocktail hat.
I do so miss the whimsical nature of cocktail hats and the women who are witty enough to wear them.
Needing to sooth my longing, I returned to my desk and clicked over to Google Images.
I put in the words
"Cocktail Hat"
and soon I was feeling much better again after seeing the above hat offered at
this

etsy

site.
Now I am longing to see a winter bride who has such style as to wear that hat with a velvet gown at Christmas time.
That shell pink and green combo was what I had imagined for my own Christmas wedding years ago...such a combination just wasn't to be found for bridesmaid attire, and the bridal party just wasn't up for having dresses custom made.
Oh well. At least I can enjoy the colors in my mind ...and picture myself in this hat instead of the 70's style veil.
As the
Etsy
site noted, this hat is called
"The Holly - Victorian Bridal Top Hat - As Seen in Gothic Beauty Magazine 28"
Oh oh.
Lately I have been noticing that I have been finding myself secretly loving Goth looks.

I have developed a *serious* girl crush on Abby on
NCIS
for instance. I just love her...her work...her style...the way she never gives up, and is so totally herself and "herself" is loved by one and all. And that she and the actress who plays her are from New Orleans .
NCIS
is now the #1 television show in America. My daughter is hooked, my
BGFF
Gail is hooked...just about everyone with a heart beat is hooked on the show. It is a triple threat show for me: My first teen crush was David
McCallum
, who played the Russian
Illya
Kuryakin
on the show The Man From U.N.C.L.E.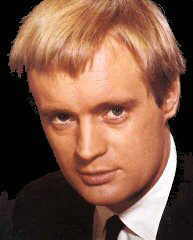 (I'm smiling even as I type this, thinking back to how he looked back then...)
McCallum
is also on
NCIS
...and dang, I still get that goofy butterfly feeling when he is on screen.
(Maybe his hat has something to do with creating those feelings again...and his bow tie, and his Scottish accent....)


Then there is Mark Harmon. Married to the actress who played "Mindy" in the TV show "
Mork
and Mindy", nicely graying Mark has had an amazing life. A glance from his blue eyes would make anyone drop their cup of coffee
accidentally, you know what I mean?
I say his eyes rival Paul
Newmans
.
When asked...several friends admit they would want date the character Tim if they could. Not the Playboy type Tony character...nerdy Tim brings out the nurturing side and a sense that he could be a "forever" kind of guy. Plus he is
uber
smart while still being humble.
Abby and Tim "hooked up" for a bit. Frankly I was hoping they would get married. Or that she would at least plan a wedding...because I can just see her in this bridal hat:
Abby just seems to be the type of girl who would want a leather bridal hat with her and her
beloved's
initials don't you think?

OK...I'll try to pull myself together and let you go check out the rest of the AMAZING cocktail hats on Topsyturvydesigns.

And if anyone does get one of these hats for a wedding..let me know.
Please...let me know!