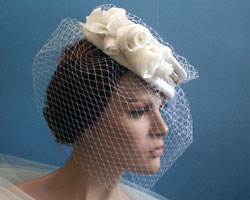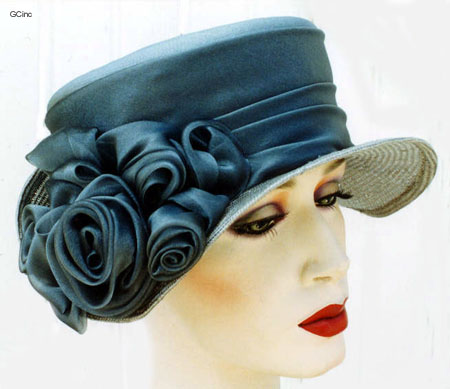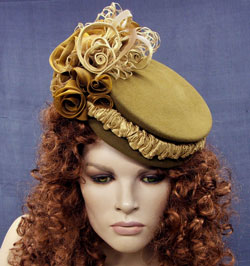 I do so love to visit a millinery shop. Sadly, such opportunities are few and far between. I make do in between times when the yearning strikes me by visiting millinery websites instead.
One of my favorite milliners is Gena Conti. She has been selected for five years running to display her millinery work in the Kentucky Derby Hat Museum. She has created some really amazing pieces which are viewable in a gallery from her home page.
I've admired Gena's work for a while now, and wanted to share her site, which has a dandy slideshow of her lots of her designs. I especially like how often she incorporates veils into her designs. If you have read my blog for awhile, you know I have a passion for veils, and with each passing year, have a stronger desire to see veils return as an option for well dressed women to wear as they go about their usual life. Veils: Not just for weddings, please!
Her
period hat
slide show is outstanding; but frankly, the every day fall/winter spring/summer hats are charming as well. For bridal wear and cocktail events you can hardly do better than a Conti design. Her pieces frequently show up in bridal magazines, just the thing for the bride who has enough self confidence and personality to want to wear a unique veil.
The Conti
"millinery shop"
home page can be visited by clicking here.
I hope you will enjoy Gena's work as much as I do!
As we hat loves say...I hope you have a hatty day!